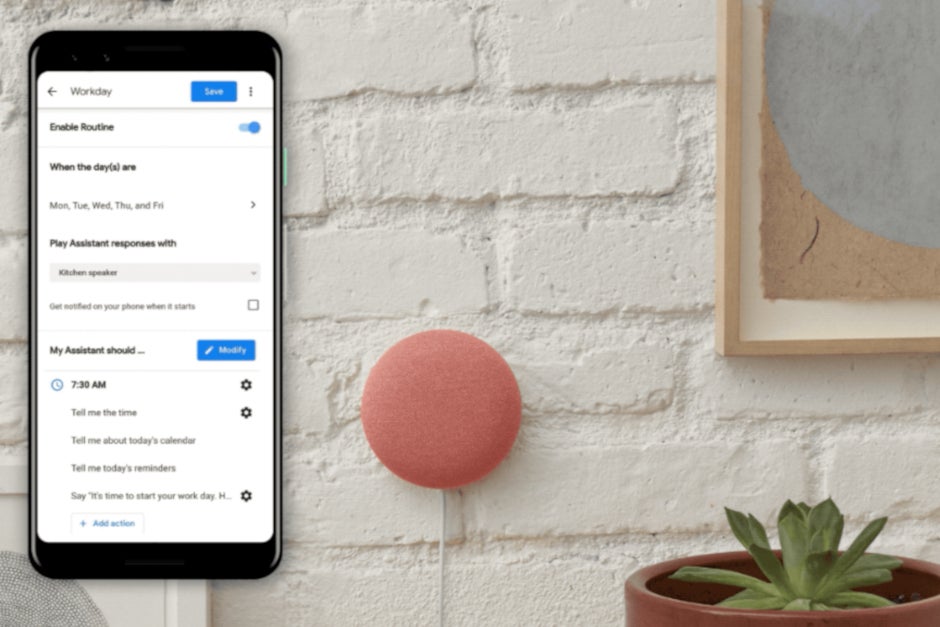 Google is trying to make Assistant a useful tool that we can't live without. Using Google's learning algorithms, the digital assistant can execute various tasks without having to interact with it every time.This time around, Google thought it would be a great idea "
to find a way for Google Assistant to help you stay productive
." To make users' lives easier, Google added new Assistant functionalities that let users get multiple things done with a single command.These are called routines and can be enabled in the Assistant settings on your Android or iOS devices. The latest update introduces a new workday routine specifically designed for those who work from home.
The new workday routine will automatically remind users of all the things they need to do throughout their workdays. When the new routine is enabled, Google Assistant will regularly share the time with you throughout the day. The new workday routine feature is available in English only, while the individual Assistant actions and time block can all be customized to fit one's schedule.
Last but not least, Google Assistant is getting a new Gentle Sleep and Wake feature that's now rolling out to all smart lights. The new feature allows you to set a reminder to get to bed at a certain hour by saying "Hey Google, sleep my lights at 11:00 p.m." You can even set a reminder for the lights to start brightening 30 minutes before your alarm goes off.